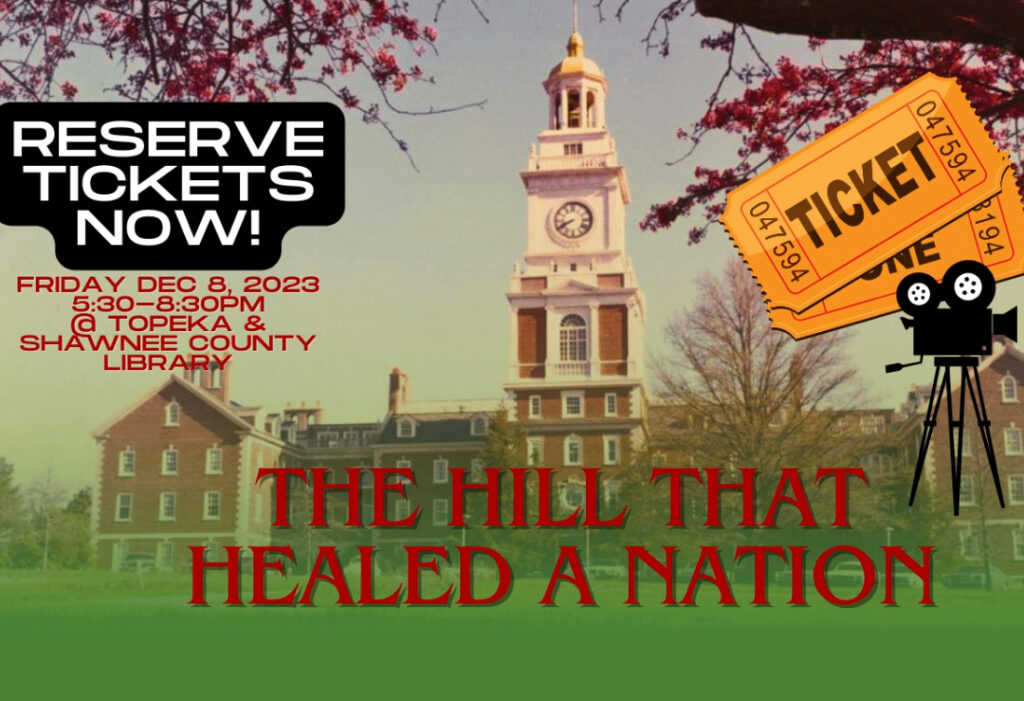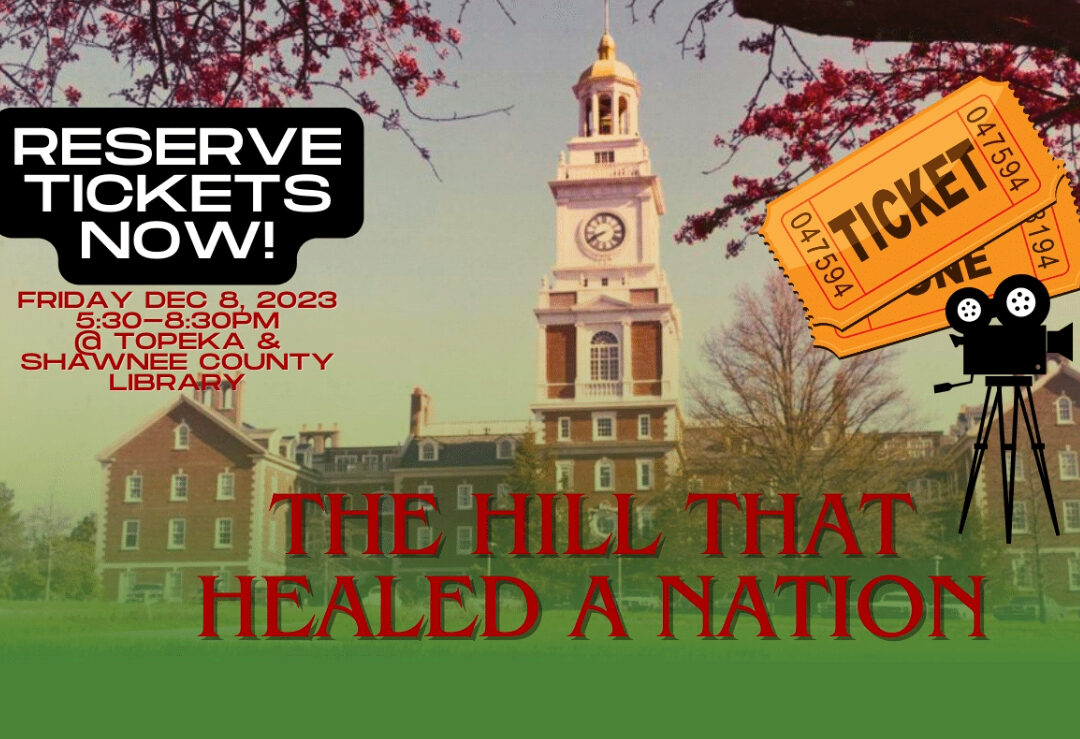 After partnering for over a year on production of a documentary delving into the history of the northwest Topeka hill that once was home to Native American settlers before becoming a center of innovation in health care, Abandoned Atlas Foundation and Sunflower Foundation are pleased to announce their plans to release "The Hill That Healed a Nation" at a pair of special public screenings at the Topeka and Shawnee County Public Library.
The screenings, which are free and open to the public, are set for 5:30 and 7 p.m. Dec. 8 at the library's Marvin Auditorium, 1515 S.W. 10th Ave. While tickets are free, those wishing to attend must register for them online. Ticket order confirmation emails will serve as proof of registration. Abandoned Atlas and Sunflower Foundation plan to host a pair of 30-minute question-and-answer sessions at the conclusion of each screening.
From members of the Potawatomi Nation who called it home in the mid-1800s to the legacy of Security Benefit Association to the impact of the Menninger Foundation to the modern-day site of the Sunflower Nonprofit Center, the historic hill that overlooks the capital city has a rich history. "The Hill That Healed a Nation," explores the people and organizations that have called the hill home, the historic buildings that have long stood tall on its landscape, and the numerous preservation efforts that have kept its spirit alive through the years. It's a story of legacy, resilience and transformation.
Inspired by the concept known as social purpose real estate, in 2015, Sunflower Foundation purchased 13.5 acres of land on the hill and ultimately renovated and restored two century-old buildings on the property. In October 2021, the foundation opened the Sunflower Nonprofit Center, 5820 S.W. Sixth Ave., in the location often referred to now as "Healing Hill." The former Boam Building, which was built in 1927 and originally served as the nurses' dormitory during the SBA era, is now the Sunflower Building and its top floor houses the foundation's corporate offices. The powerhouse building, built in 1921 to power the old SBA campus, now serves as the state-of-the-art Powerhouse Conference Center, featuring meeting space and additional resources that support the needs of nonprofits, charitable organizations, and public agencies whose work aligns with the foundation's mission.
Sunflower Foundation has breathed new life into this historic landmark by re-imagining it as a collaborative space for learning and innovation, and the nonprofit center serves as a reminder of the pioneer spirit that has long been present on the hill.
Watch the trailer for "The Hill That Healed a Nation," and join us Friday, Dec. 8, for a chance to watch a special screening of this intriguing and educational feature-length documentary.