From the awarding of our first grants in 2001, to the growth of our investments and impact, to the opening of our 13.5-acre nonprofit center in 2021, Sunflower Foundation always has been recognized as a forward-thinking, innovative funder that supports collaboration and the marshaling of resources to areas of greatest need.
Based in Topeka, Kan., Sunflower Foundation is a statewide health philanthropy with a mission to serve as a catalyst for improving the health of all Kansans. We believe that a thriving, sustainable nonprofit sector contributes to healthy communities and are committed to investing in mission-aligned nonprofits through grants, education, advocacy, collaborative learning, and capacity building.
Our grant strategies and initiatives engage, empower, and educate Kansans who are working to create healthier, more welcoming communities. We accomplish this by investing in these synergistic areas: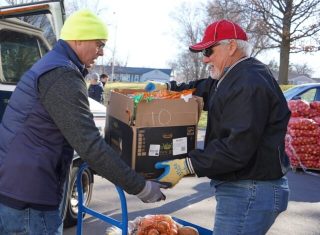 We enhance the built environment and expand access to healthy food through systems, structures and surroundings that make healthy living achievable and affordable for all.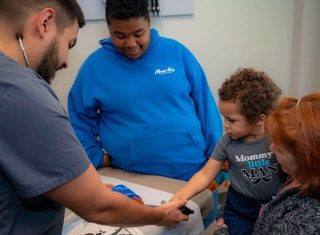 We support systemic change, strengthen organizational capacity, and invest in innovative strategies to ensure that more Kansans receive the right care, in the right place, and at the right time.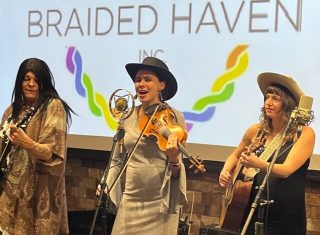 Our work has long supported capacity building, leadership development, and learning opportunities for nonprofit organizations. Now, with the opening of our Nonprofit Center, we offer state-of-the-art meeting and conference space, plans for a future shared workspace environment, and additional resources that support the needs of nonprofits whose work align with the foundation's mission.
Since our inception, our grantmaking, advocacy and initiatives have improved the health of Kansans through achievements that include:
Passage of the Kansas Indoor Clean Air Act, which is widely credited with reducing secondhand smoke exposure and improving related health outcomes.
Adoption of integrated care in community health facilities across the state, greatly expanding access to behavioral health care and leading to demonstrable health impacts.
Implementation of more than 200 Sunflower Trails projects, which have increased Kansans' access to physical activity in counties across the state.
Leadership in statewide policy work, galvanizing peer funders and other critical stakeholders in support of key changes to improve the health of Kansans.
Sunflower Foundation was established as a statewide health philanthropy in 2000 as part of a $75 million settlement between Blue Cross Blue Shield of Kansas and the state of Kansas. The settlement agreement resolved disputes between the parties concerning Blue Cross' charitable assets from company operations spanning from 1941 to 1969.
The foundation originally set up shop in the Topeka home office of Billie Hall, the founding and to this day, only CEO of the organization. In 2002, the foundation moved to 555 S. Kansas Ave., the current home of the Kansas Department for Children & Families. In subsequent years, the foundation worked out of the Kansas Health Institute at 212 SW Eighth Ave., Bartlett & West at 1200 SW Executive Drive, and at 1420 SW Arrowhead Road, the home of the Kansas Association of School Boards.
After years of sharing space and relocating, in 2015, the foundation found the perfect place on which to make its future home. Inspired by the concept known as social purpose real estate, the foundation purchased 13.5 acres of land near Wanamaker Road and Southwest Sixth Avenue in northwest Topeka that formerly was the home to the Menninger Foundation (1959-2002) and the Security Benefit Association (1892-1954). The foundation's plan involved renovating and restoring two century-old buildings on the property.
Six years later, in October 2021, the foundation opened the Sunflower Nonprofit Center in the location known as "Healing Hill." Serving as the home for the foundation's corporate office, the Nonprofit Center is an extension of the foundation's mission. The center offers state-of-the-art meeting and conference space, a soon-to-open shared workspace environment, and additional resources that support the needs of nonprofits, charitable organizations, and public agencies whose work aligns with the foundation's mission.
Healing Hill, as it has become known, has a long history of innovative and comprehensive health care. The staff and board of Sunflower Foundation feel fortunate that we have been given the opportunity to breathe new life into this historic landmark and re-imagine it as a collaborative space for learning and innovation. Our investment in the health and overall well-being of Kansans aligns well with the history of Healing Hill, and it serves as a reminder of the pioneer spirit that is so much a part of our state's heritage.
Learn more about the history and symbolism of our namesake, the sunflower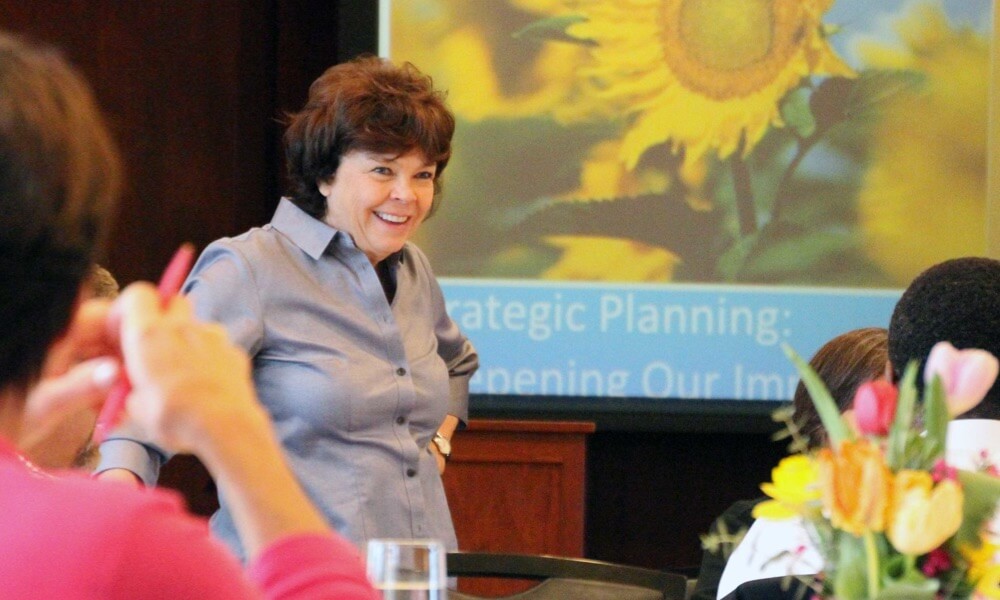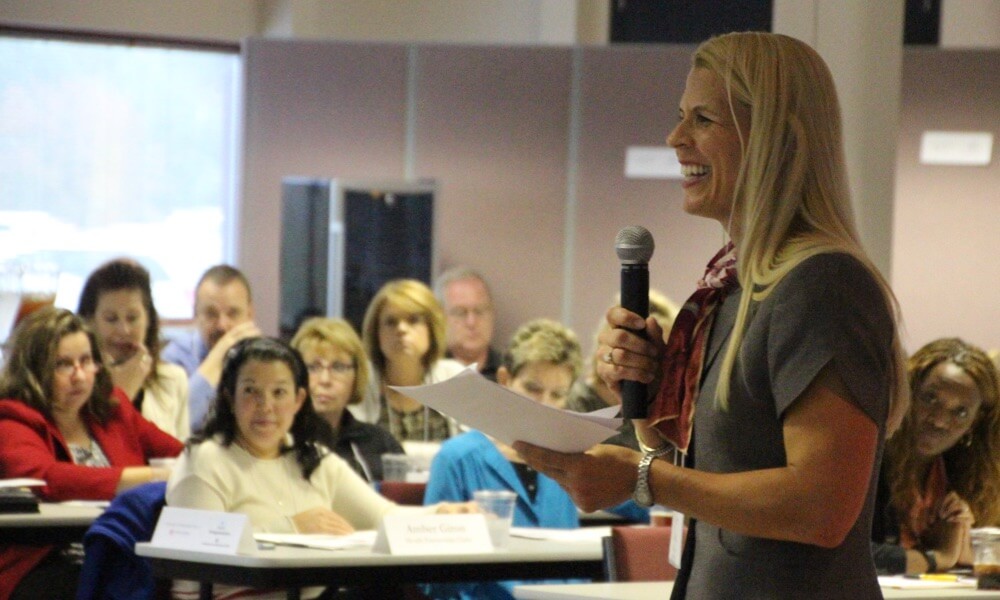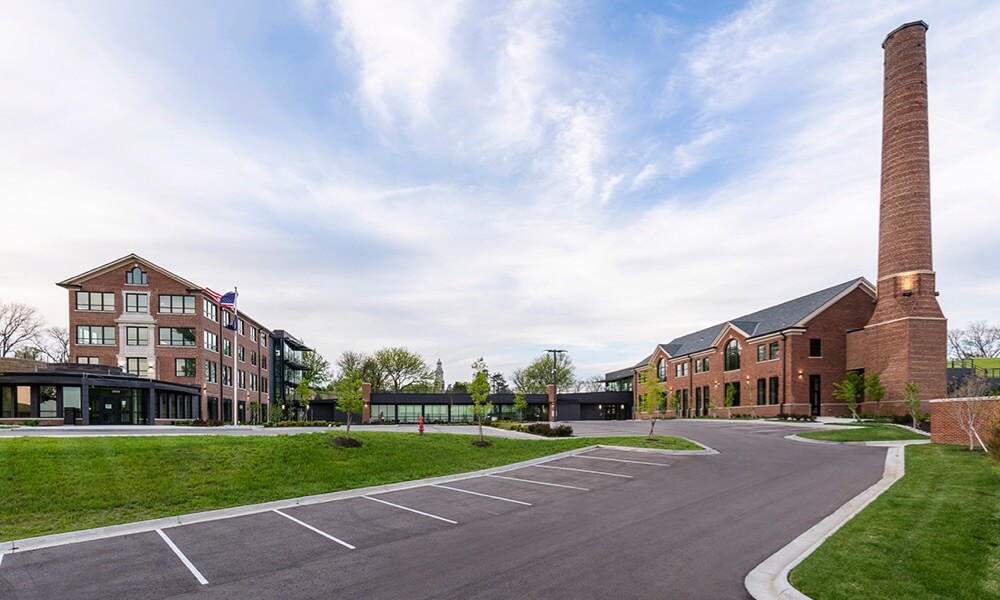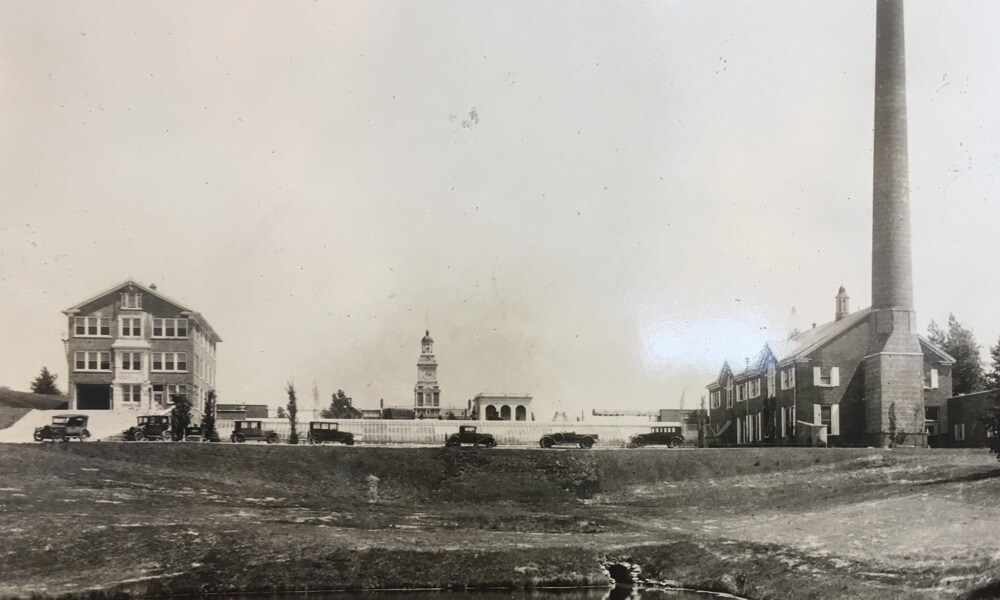 Sunflower Foundation's nine-member Board of Trustees governs the foundation's work and long-range planning. Trustees develop the foundation's strategic direction and review that plan every three years to manage priorities, timelines and outcomes. The board is committed to leadership, fiscal responsibility, integrity, openness, due diligence, and equity in its relationships and work. The board meets the second Thursday of every other month, with meetings scheduled in February, April, June, August, October and December.
Kansas' attorney general is the sole member of the Sunflower Foundation Corporation and appoints eight of the trustees, with the ninth trustee being appointed by Blue Cross and Blue Shield of Kansas. The voluntary trustees serve three-year terms and can serve up to three terms. The foundation strives to maintain a board that represents the diversity of Kansas.
To serve on the board, trustees must meet the following requirements:
They must be an adult resident of Kansas.
They cannot have served within the preceding 10 years of appointment as a director, officer, or employee of any substantial contributor to the corporation or any affiliate, subsidiary, parent, or successor, thereof.
They cannot stand for or hold election to any statewide office while serving as a trustee.
The work at Sunflower Foundation is guided by our mission to serve as a catalyst for improving the health of all Kansans – a mission that is carried out by the passionate, professional, knowledgeable and caring staff that believe in that. Our team works collaboratively in seeking partnerships with a diversity of individuals, organizations and communities that share a similar focus. Relationships are important to us, and we strive to foster them through a culture of trust, fairness, responsiveness and respect.