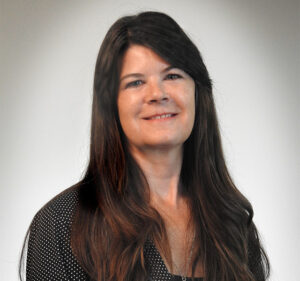 Kelli Mark designs, implements and monitors all aspects of the foundation's grantmaking process and is responsible for assuring that it is in compliance with local, state and federal regulations.
Before joining the foundation, she spent five years working in a variety of roles for the Kansas Department of Health and Environment's Bureau of Family Health, most recently as the bureau chief and director of administration and policy. Before assuming those positions, she served as a section chief, unit director and grants manager, where she played an integral role in developing and administering grants to improve the health of infants, children, pregnant women, and families across Kansas. Kelli also previously spent a decade working for St. Francis Health Center, including five years as document control administrator and quality analyst, where she helped develop and worked in database tracking systems. 
A native of Topeka, she has an Associate of Science in Liberal Studies from Barton Community College, a Bachelor of Science in Human Nutrition/Public Health from Kansas State University, and a Master of Public Administration from Wichita State University.
785.232.3000, Ext. 102
kmark@sunflowerfoundation.org