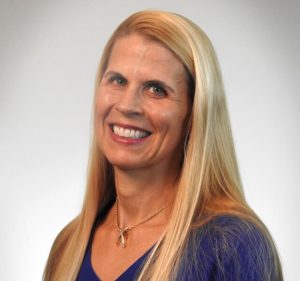 Elizabeth Burger, PhD, MBA, EMT, oversees the foundation's Healthy Communities work, including the built environment and its influences on health and wellness, equitable access to the outdoors, the foundation's trails program, food access and nutrition security. 
She started her career as a TV news producer, then transitioned to health and wellness. She previously owned a personal training business, managed hospital-based wellness programs, worked in academia, and served as evaluation director of practice-based research for the American Academy of Family Physicians. 
Originally from Bartlesville, Okla., Elizabeth earned Doctor of Philosophy and Master of Science degrees in Health and Human Performance from Oklahoma State University. 
She also has a Master of Business Administration from Rockhurst University and a Bachelor of Arts in Communications/Journalism from the University of Tulsa.
785.232.3000, Ext. 112
eburger@sunflowerfoundation.org