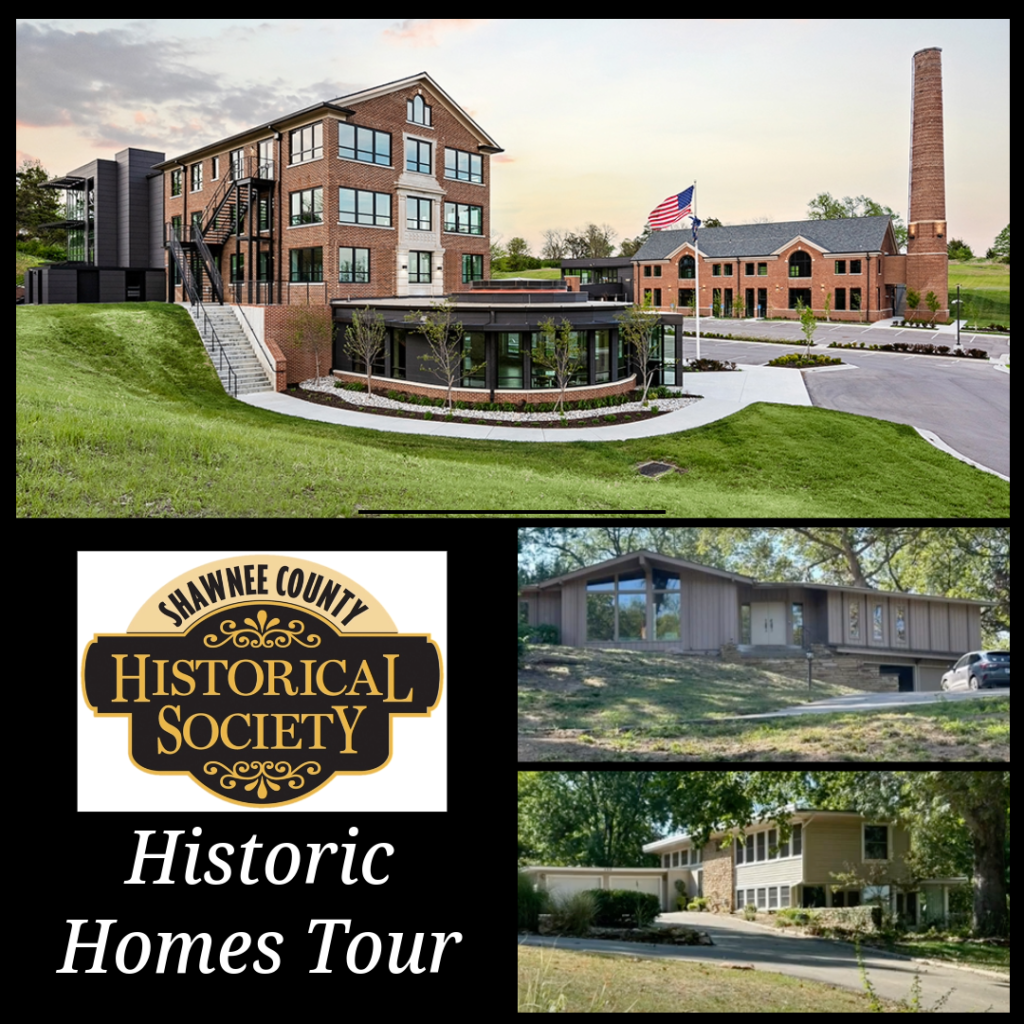 Take a step back in time on Sunday, Oct. 15, when the Shawnee County Historical Society and its Historic Homes Tour offers participants an opportunity to view five mid-century Topeka homes, before ending at the Sunflower Nonprofit Center, where noted Topeka author Ann Anderson will present a historical program and tours of the center's historic campus will be available.                          
The event, which is the society's primary fundraiser, is scheduled for 1 to 5 p.m. Sunday, Oct. 15. Tickets are $75. Homes on the tour include:
The home of Cassandra Taylor, 101 S.W. Redbud Lane;
The home of Lisa and Paul Regnier, 425 S.W. Danbury;
The home of Brent and Sarah Schultz, 2501 S.W. James Court;
The home of Cameron and Kim Rees, 4718 S.W. West Hills Drive;
The home of Megan Bottenberg, 5000 S.W. Redbud Lane.
At the Sunflower Foundation campus, 5820 S.W. Sixth Ave., participants will have a chance to tour a pair of century-old historic buildings that were restored and now serve as the Sunflower Nonprofit Center. The Powerhouse Conference Center, which was built in 1921 to provide power for the old Security Benefit campus and later was part of the Menninger Foundation's campus on the hill, has been given new life as a state-of-the-art conference center. The Sunflower Building, formerly known as the Boam Building when it was built in 1927 and served as the nurses' dormitory during the SBA days, now features meeting space and the corporate offices for Sunflower Foundation.  
Refreshments will be served at the Sunflower Nonprofit Center, and participants will be able to listen to Anderson, author of the book "Posts of a Mid-Century Kid," talk about growing up in Topeka in the 1950s and 1960s.
Tickets may be purchased by sending a check to P.O. Box 2201 Topeka, KS 66601. For more information, call the historical society at 785-224-4156.